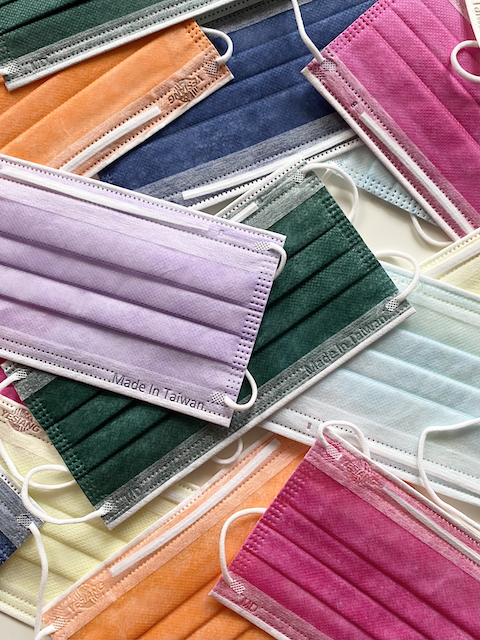 Buying medical/surgical masks?
What should you look for...
There are many choices of medical masks in the market right now, but we've noticed that most of the time consumers do not have enough information when they are buying medical/surgical masks or even what they should pay attention to. Here, we've summarised points you should think about when buying medical masks!
When buying a medical mask… 
DO make sure that the product is CE marked! 
The EC REP should be labeled as well if it is manufactured outside the EU! By the current regulation, there must be the name and contact details of the manufacturer's authorized representative in the EU on the product package of ALL medical devices. And in case you wonder, yes, a medical mask is a kind of medical device. 
The manufacturer's name and address must be clearly labelled on the medical device's product package.
On the package, there must also state the standard being applied on the medical masks. In EU countries, this means the standard "EN 14683" is applied for medical masks. 
We must not forget about the type of the masks, that must also be labelled on the package. The type of medical masks which are in "I, II and IIR" determine the efficiency of filtration rate or even splash resistance. 
It is given, on the package of such products that the batch numbers and best before date are also stated!
Last, there must be the product information in the official local language where the masks are put in the market!
So, next time you are buying medical masks, check the package for…
CE marking

EC REP

Manufacturer's name and address

Standard:  EN 14683 (in this case as medical/ surgical masks)

Type:  I, II or IIR    

Instructions for use in official local language

Batch number

Best before date
For more information about the EU medical standard for medical masks: What is a Medical mask?
It is required to wear an appropriate mask on the flight, to this regulation, EASA (European Union Aviation Safety Agency) has a clear explanation on "What is meant by a medical face mask?".